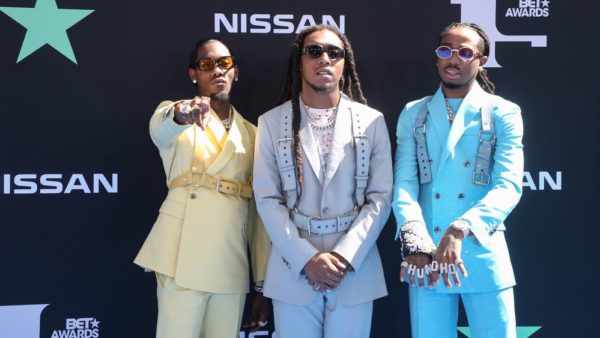 Earlier this year Cardi B announced that she was thinking about going back to college and getting into politics, well it looks like her cousin-in-law might be joining her. Yesterday, Quavo posted to his Instagram that he finally graduated high school as part of the class of 2020, and to celebrate he said he was dropping a banger! Peep his senior photos below:
[Related: Cardi B says she wants to go back to college, get into politics]
This is awesome, it's easy for someone who is in his position to not make education a priority, especially when so many kids look up to him. Congrats to Quavo and the whole class of 2020! We'll keep you posted on this banger he plans to release.
(Photo Credit: PRPhotos)