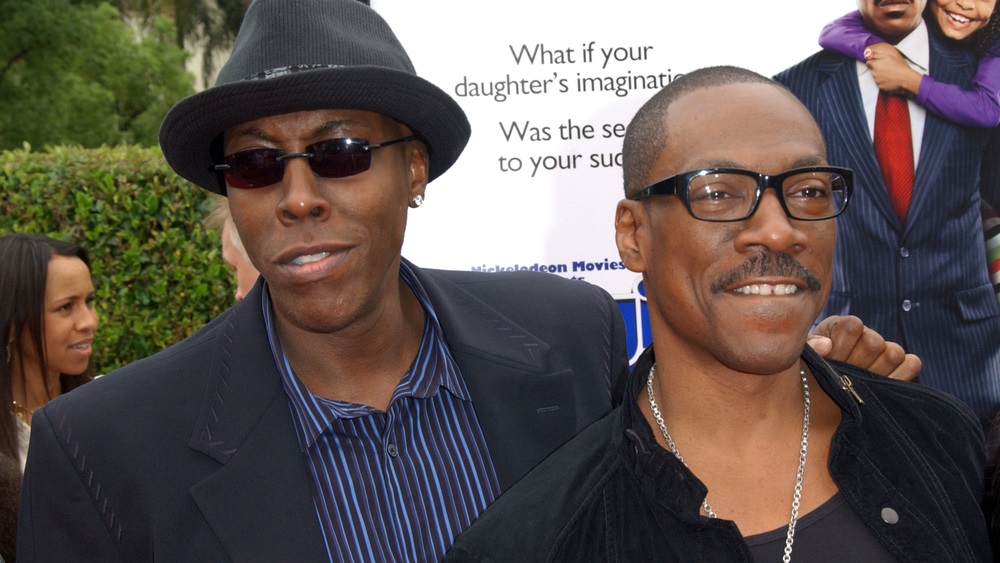 Update: 11/20/20 3:02pm 
It was announced today that the release of Coming To America has been moved to March 5, 2021.
With the future of movie theaters in jeopardy, after Regal announced that they are closing all of their theaters until further notice, according to a report from Variety, Amazon is swooping in and is in talks to purchase the rights to Eddie Murphy and Arsenio Hall's 1988 classic Coming 2 America. Coming 2 America was scheduled to hit theaters on December 18, 2020 but is now expected to become an Amazon exclusive to be released on the same date.
The deal, which is worth somewhere around $125 million still has a couple hurdles to jump over including partnerships with McDonald's and Crown Royal and also must get the approval of Murphy, who produced and starred in the movie before it can be finalized. In the sequel, Akeem (played by Murphy) becomes the king of Zamunda before finding out that he has an illegitimate son in New York, and must come back to America in order to grant his father's dying wish, which is bringing the prince back to become the heir to the throne.
(Photo Credit: PRPhotos)
(H/T: Variety)