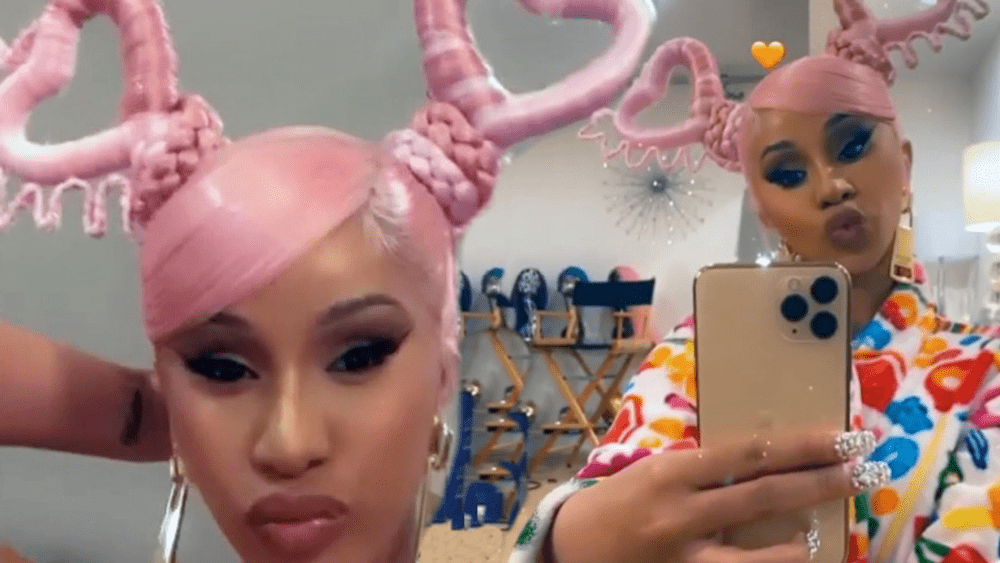 Cardi B Reveals New Over The Top LOVE Hairstyle
Celebrating the current no.1 song in the country, Cardi B has revealed a new interesting Love hairstyle. Check out her pastel pink, heart-shaped pigtails, which were created by her longtime hairstylist and wig specialist, Tokyo Stylez.
View this post on Instagram
And people be like…..
When my momma see cardi b new hairstyle: pic.twitter.com/mbEu9f5bQD

— xdexmonkeyx (@xdexmonkeyx) August 26, 2020
Fans are wondering how long a hairstyle of this magnitude would take to pull off and fans have concluded a guess of around three hours, which in hairstyling time is practically no time at all — especially when the outcome is a piece of actual artwork.