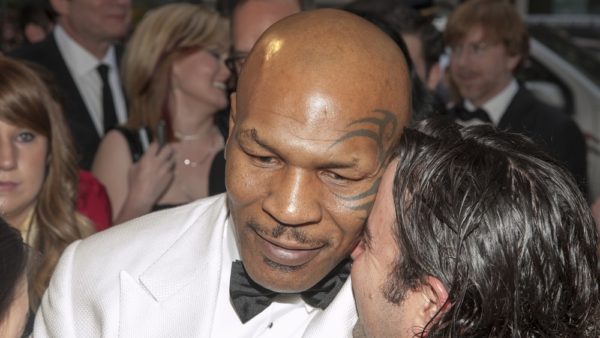 We've all watched that video of Mike Tyson hitting the heavy bag that was uploaded to social media earlier this year. ever since that video it's been rumored that Tyson was gonna get back in the ring for an exhibition fight and it's now it's official.
💥💥💥🥊 'I'm back'
•
Mike Tyson on Bruce Lee: 'I have so much respect for his philosophy. It's the ultimate warrior philosophy.' 🐉👊🏽💥
•
🎥 @MikeTyson pic.twitter.com/Cfhz3mj1r3

— Bruce Lee (@brucelee) July 23, 2020
While many thought he would be sparring with his rival, Evander Holyfield, "Iron" Mike has officially signed on to have an eight round exhibition fight with, Roy Jones Jr. September 12th in California.
Big news: @MikeTyson is coming back. He will fight @RealRoyJonesJr in an eight-round exhibition match. Heard there will be boxer vs MMA fighters on undercard. Looks like it will be in Cali. Don't have the date yet.

— Kevin Iole (@KevinI) July 23, 2020
Will you watch this?
(Photo Credit: PRPhotos)