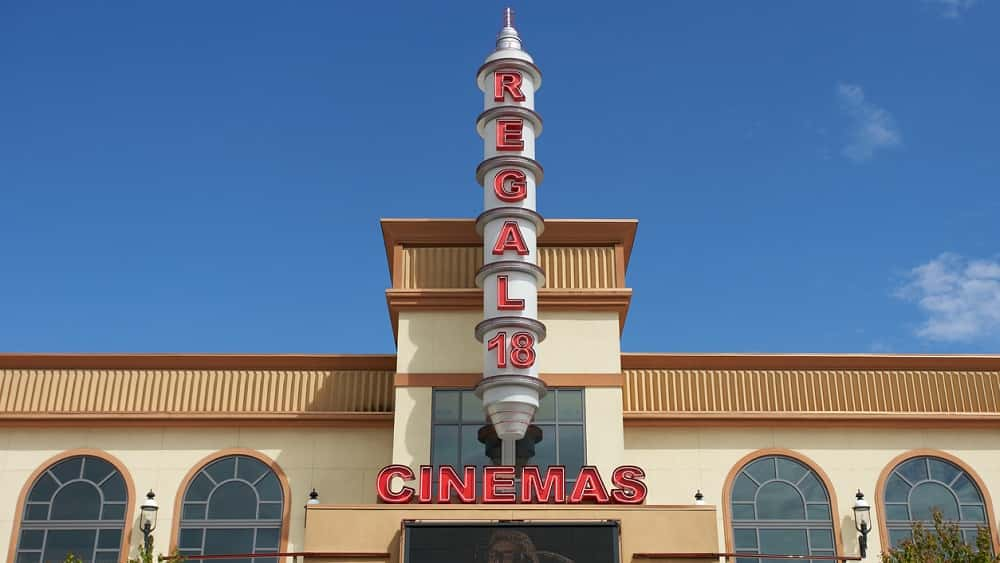 Update: 10/5/2020
Regal announced today that they will be closing their theater operations, this Thursday until further notice.
— Regal (@RegalMovies) October 5, 2020
Here is the full statement from Mooky Greidinger, the CEO of Regal's parent company, Cineworld:
This is not a decision we made lightly, and we did everything in our power to support a safe and sustainable reopening in the U.S.– from putting in place robust health and safety measures at our theatres to joining our industry in making a collective commitment to the CinemaSafe protocols to reaching out to state and local officials to educate them on these initiatives. We are especially grateful for and proud of the hard work our employees put in to adapt our theatres to the new protocols and cannot underscore enough how difficult this decision was
(H/T: WVLT-TV Knoxville)

Update 7/28/20:
It looks like "indefinitely" didn't last long, Regal announced today via social media that their new date for opening is August 21st, and updated their safety protocol:
Regal to resume theatre operations beginning Friday, August 21 pic.twitter.com/dkE6FLVNzz

— Regal (@RegalMovies) July 27, 2020
It'll be interesting to see if this date sticks.
Update:7/27/20: 
Regal has announced that the openings of their theaters has been delayed indefinitely, they said they will announce their new reopening plans "soon."
Regal Cinemas announced that they're reopening all of their theaters after being closed over three months, to follow social distancing protocol due to the coronavirus pandemic. They are reopening on July 31st (which was changed from July 10th) and as part of their reopening, they'll be showing classic movies; Mulan, Wonder Woman 1984 along with a brand new movie, Tenet. Their booking system has been updated for social distancing, and plus enhanced cleaning protocol's. You can get more info on their reason for the change below.
In line with the recent adjustments to upcoming movie release schedules, Regal theatres will reopen starting Friday, July 31

7/31: #UnhingedMovie
8/7: #BrokenHeartsGallery
8/12: #Tenet
8/21: #Mulan
8/21: #Antebellum

— Regal (@RegalMovies) June 30, 2020
(Photo Credit: iStockPhoto)