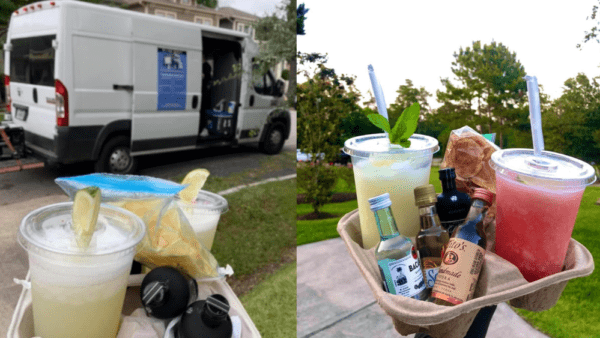 Ice Cream Truck' Delivers Adult Frozen Cocktails
As a child, there was nothing better than playing in your back yard on a hot summer day and then all of a sudden you heard the magical music of the Ice Cream truck rolling through your neighborhood. I honestly still get excited when I hear it as an adult and from time to time, I step down to the end of my driveway and grab one of those delicious frozen treats.
I always said "I wish someone would create a delivery Ice Cream truck for adults that served adult frozen beverages" and it's seems my wish is now a reality.
A team in Houston is now delivering delicious summer cocktails including margarita's, Moscow Mules, Pina Coladas and Daiquiris.
Obviously you have to be at least 21 to partake in the alcoholic beverages offered by this adult ice cream truck.
I never thought I would be jealous of something all the way in Houston Texas, but here I am drooling over the fact that they have an adult ice cream truck. I just hope this brilliant idea catches on around the country just in time for the summer!