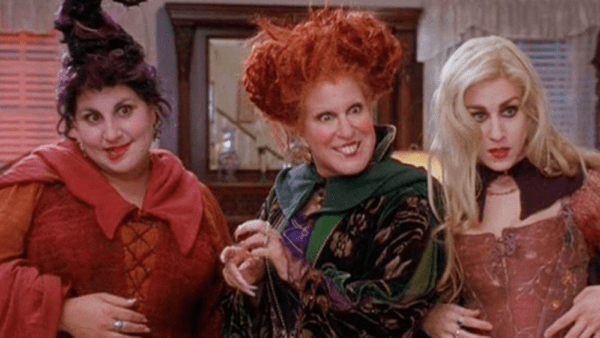 All 3 Sanderson Sisters Could Return For 'Hocus Pocus 2'
Back in March it was announced that "Hocus Pocus 2" was officially happening, but we had limited details including cast confirmation on the movie's three biggest stars, Sarah Jessica Parker, Bette Midler and Kathy Najimy who play The Sanderson sisters.
View this post on Instagram
Now, Sarah Jessica Parker has said that she would definitely be interested in returning as would Midler and Najimy. In a recent interview Parker expressed great excitement about the film.
I think that it's something that Bette [Midler] and Kathy [Najimy] and I are all very  — we are very hospitable to the idea," she said on Sirius XM's 'Quarantined with Bruce,' "I think for a long time, people were talking about it as if people were moving forward with it in a real way, but we were unaware of it. But I think now we've gotten to the point where, we've agreed publicly to the right people, yes, that would be a very, very fun idea, so we'll see, we'll see what the future holds."
Disney+ has signed on Adam Shankman to direct "Hocus Pocus 2."  We don't currently have a release date for the sequel, but you can peep the original on Disney+ or Amazon Prime.