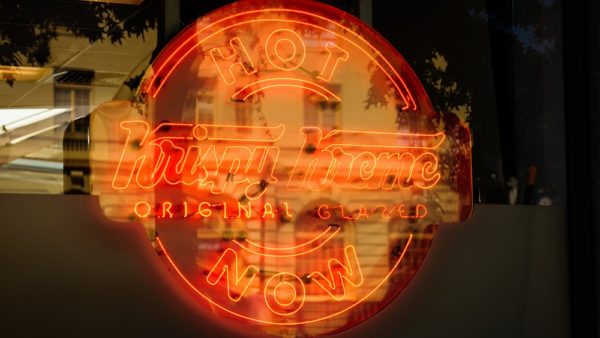 Happy National Doughnut Week! Krispy Kreme usually celebrates National Doughnut Day on June 5th, but since time is such a weird thing these days, because of quarantine and everyone working from home, they decided to celebrate all week. Starting today, go to any Krispy Kreme between June 1st – June 5th and they'll give you a free doughnut. Which means you can get five free doughnuts all week, unless you hit multiple Krispy Kremes! The info is here:
#NationalDoughnutDay is coming! And this year we're celebrating for 5 days not 1! 🎉 Any #doughnut, any day…FREE June 1-5. 🙌 #KrispyKreme

Visit us for #NationalDoughnutWEEK & get ANY doughnut for FREE! 🍩 US & CAN Shops Only. Excludes delivery. All info https://t.co/M6rvjZTvNR pic.twitter.com/xMkYOOxsDd

— Krispy Kreme (@krispykreme) May 31, 2020
Enjoy your doughnut(s) hopefully you go when the HOT sign is on!
(Photo Credit: iStockPhoto)