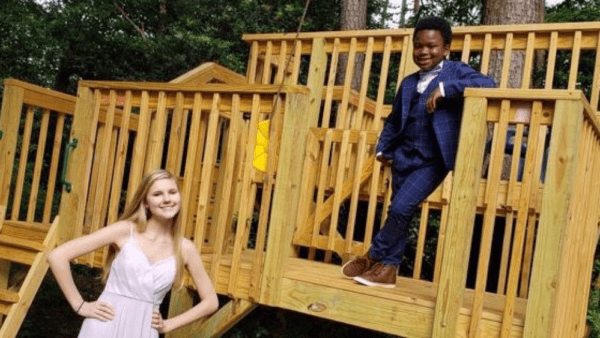 7 Year Old Saves Prom For Babysitter
Kids are amazing, they say the darnedest things, they're brutally honest, they ask a lot of questions and they're messy, but they also look at life a lot different than adults. A 7 year old from Raleigh didn't want his babysitter to go without her prom, so he threw her one.
My daughter has been a nanny for this amazing kid for over a year. When he realized she wouldn't have a senior prom, he wanted to throw her one. He planned a socially distant prom, complete with dancing & her favorite foods. @somegoodnews @ABC11_WTVD #bestpromever #SomeGoodNews pic.twitter.com/8T8LY3DQZw

— Becky Chapman (@bhchapman) May 26, 2020
Rachel Chapman was sad about the loss of prom, but this act of kindness gave her a memorable night that she'll never forget.