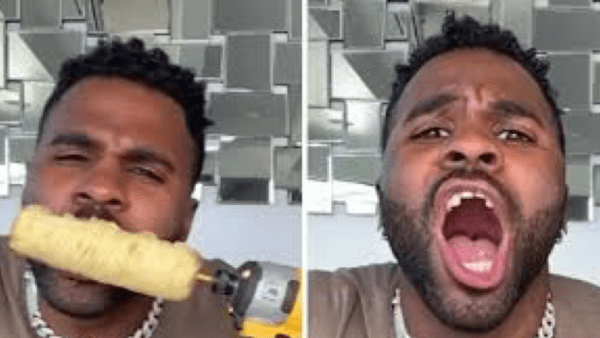 Jason Derulo Chips Teeth (AGAIN) Doing Corn on the Cob Drill Stunt
UPDATED:
You would think after the first time Jason Derulo chipped a tooth doing something he shouldn't, he would have learned a valuable lesson. NOPE!
There's a life-hack / Challenge where people are eating corn on the cob attached to a power drill and doing this you know there's consequences, like chipped teeth.
View this post on Instagram
This is not the first time Derulo has chipped his teeth doing something dumb.
Maybe he's learned his lesson, but after doing it twice, I'm sure the third time will be a charm!
UPDATED: As you can see in Jason's recent video below, his teeth have been repaired and he's still doing off the wall stuff for the Gram!
View this post on Instagram