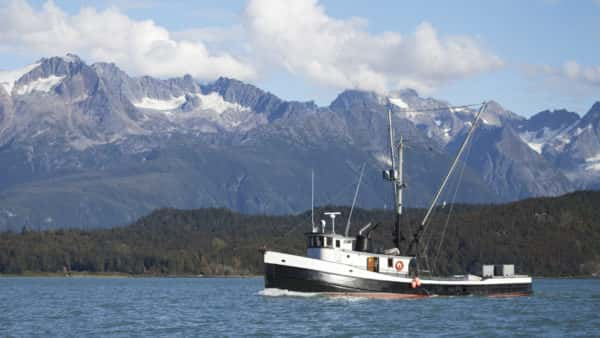 Alaska Man Makes 14-Hour Round-Trip Boat Journey To Costco To Ensure His Town Doesn't Go Hungry
Heading to the grocery store is a little different compared to a few months back due to COVID-19 for most of us, but could you imagine if you had to travel 14 hours round-trip by boat to pick up your supplies?  The residents of Gustavus, Alaska, are facing this very challenge and one man has stepped up to insure his town doesn't go hungry.
The town is located on the southeastern shore of the Last Frontier State, and only 446 people live there all food and supplies must be transported by boat or plane.
When it comes to panic buying Costco has put in place guidelines to help prevent it and sometimes Parker is met with these challenges as well.
"We'll place a $20,000 order, but they'll still only give us one pack of paper towels," Parker told The Hustle. "I understand why they'd do that, but we're not a single person panic buying; we're trying to feed a whole community."
"It's like Christmas when the load gets here," Parker said. "Everyone is waiting for it. Word gets out, and they all seem to know when it's coming."
What an incredible story, this sounds like something you would see in a movie. Who knows? Maybe one day we will get to watch the story of how one guy helped his town survive by traveling 14 hours round trip on a boat for over a decade to prevent his town from going hungry!
For more on the story visit HERE