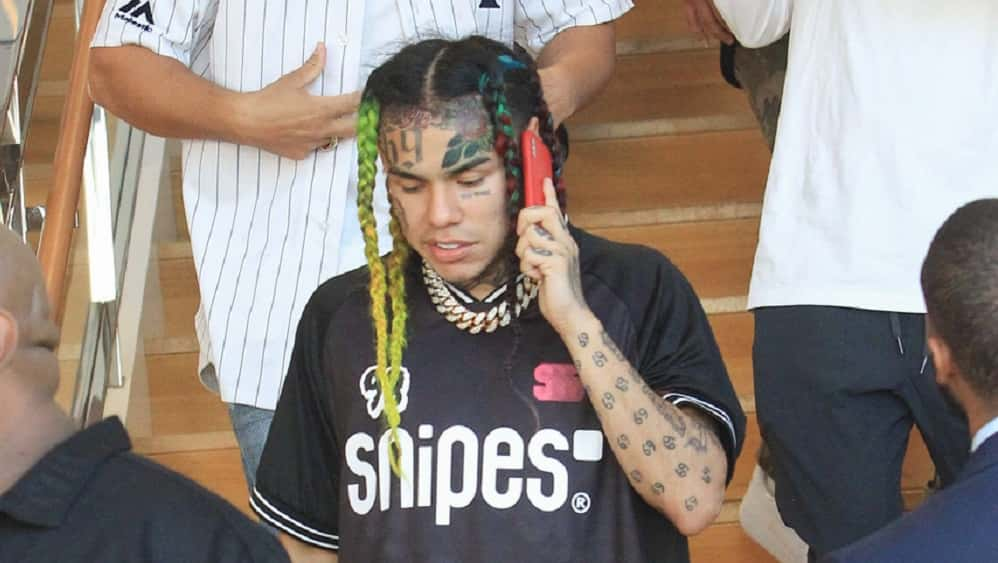 Food Banks all over the country have been struggling, due to increased demand brought on by the Coronavirus, many of them provide food for students to eat during weekends and over the summer, since some children get two of their meals at school everyday. With schools being out since mid-March, their demand has gone through the roof. Rapper Tekashi 6ix9ine, who was released early from federal prision four months early, because he has asthma and is vulernable to COVID-19, attempted to make a $200,000 donation to No Kid Hungry, but they declined the donation because his actions didn't align with theirs. Here's the statement they made to CNN about 6ix9ine, whose real name is Daniel Hernandez:
We are grateful for Mr. Hernandez's generous offer to donate to No Kid Hungry but we have informed his representatives that we have declined this donation. As a child-focused campaign, it is our policy to decline funding from donors whose activities do not align with our mission and values.
In 2015, 6ix9ine pled guilty to a felony charge of a use of a child in a sexual performance, when he made a music video that featured a naked 13 year-old girl, who he claims that he didn't know was 13 at the time. I would assume, that was the reason that they declined the donation. Do you think they should have taken the donation to help the kids, or do you think they were right to take a stand?
If you would like to donate to No Kid Hungry, you can on their official website.
After being relased from prison, 6ix9ine released a new song "Gooba" which broke, Eminem's record for most YouTube views for a male artist in 24 hours, 43.55 million and also beat Taylor Swift and Ariana Grande's record for fastest to 100 million views.
(Photo Credit: PRPhotos)