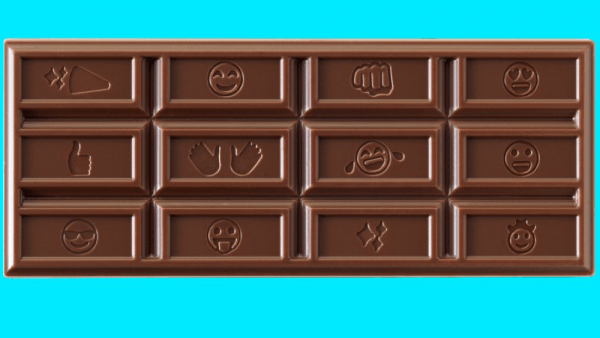 Hershey's Redesigns It's Chocolate Bar For The First Time in Over 125 Years
125 Years is a long time ago, but Hershey Chocolate Bars are finally getting a redesign.
You love emojis. Now you can eat  them! And guess what? They taste like really delicious chocolate. The new Hershey's Milk Chocolate Emoji Bar, coming this summer!  pic.twitter.com/qK0PLvhfce

— HERSHEY'S (@Hersheys) May 14, 2019

There's no denying that people use emoji's every single day through text, e-mails and social media. Now Hershey's is jumping on board and even including the famous poop emoji.
" Hershey's Senior Brand Manager Kriston Ohm told People. "We worked directly with people using emojis the most—parents and kid—to determine which ones made it onto our iconic chocolate bar. It turned out that both generations favored the same 25 emojis. We choose to feature each one of these popular emojis and change our iconic pips for the first time in 125 years."