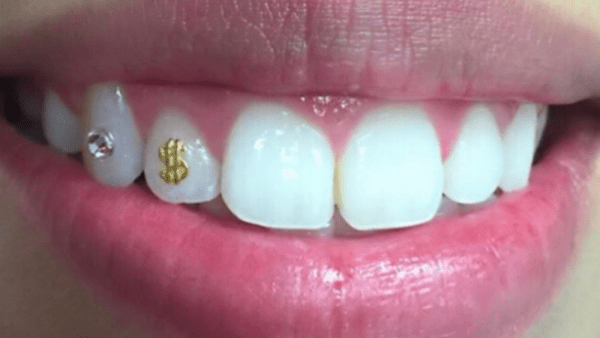 Tooth Gems Are Real
People are always customizing something on their bodies and now there's a new trend that involves putting gems on the outside of the teeth.
Dentists have shared their concerns about the risks.
"It's never safe or healthy to put foreign objects on your teeth," says SmileDirectClub's Chief Clinical Officer Dr. Jeffrey Sulitzer, DMD. "This can negatively affect the ability to chew or eat — and you could accidentally swallow it."
View this post on Instagram
You risk wearing the enamel off of your teeth, and could impact overall health by being a magnet for food pieces or overall germs and bacteria
Side effects like tooth decay and infection can also occur. Some people have also had tooth discoloration as a result of using a questionable adhesive.