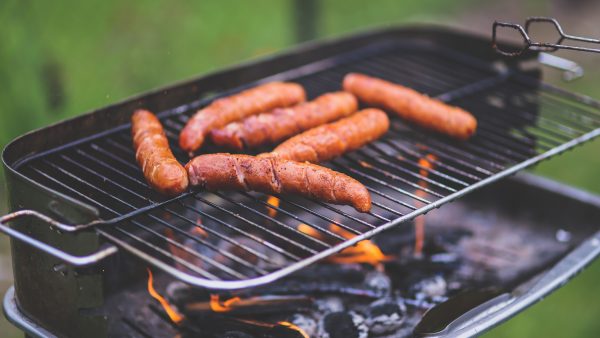 NYC To Ban Hot Dogs and Processed Meats
If you love hot dogs and processed meats and wanna visit NY, I have some bad news for you.. New York City is the first city in the United States to eliminate processed meats.
Mayor Bill de Blasio just approved a $14 billion Green New Deal to combat climate change. The plan is to cut the purchases of red meat by 50% in this city-controlled facilities like correctional facilities, schools and hospitals.
"It is a difficult plan. It is a necessary plan…. Estimates that tell us that we have only 12 years to get it right. Let's be clear, we have until 2030 to change things fundamentally, or our lives won't be the same," de Blasio said at an Earth Day event on Monday.
If we don't act soon on climate change, our children will pay for our mistakes. And if Washington doesn't hold Big Oil accountable, New York City will. #GreenNewDeal pic.twitter.com/VbPM9GTIR1

— Mayor Bill de Blasio (@NYCMayor) April 23, 2019
Look — I like a good burger as much as the next guy. But our @NYCSchools students know that livestock farming produces 20 – 50% of greenhouse gas emissions. That's why they demanded #MeatlessMondays. Saving our planet is about saving their future.#EarthDay pic.twitter.com/dWeHZ1m8nE

— Mayor Bill de Blasio (@NYCMayor) April 22, 2019
This new commitment will build off the already in place Meatless Mondays that  was adopted by all NYC schools in 2017.