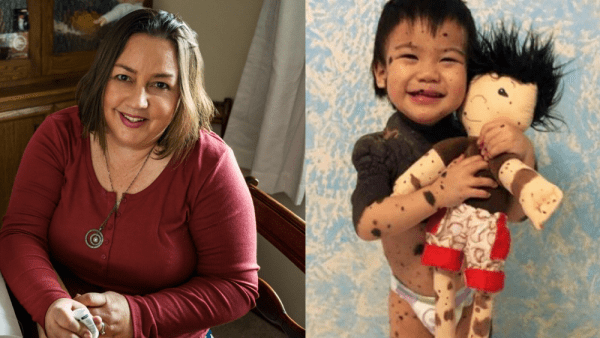 Dolls made to look like kids with disabilities
Sometimes it's hard for parents who have children who are different. People stare and people whisper and if you have never experienced something like this, it's hard to understand the feeling these parents go through.
Let me introduce you to Amy Jandrisevits, a former pediatric oncology social worker, who created "A Doll Like Me"
Jandrisevits created a company under the name "A Doll Like Me"
She charges $100 for the custom-made doll that's with shipping and if the price is too much for customers, she'll pay what they can't.
She studies photos provided by the families to try to match the kids as much as possible.
Here's her GoFundMe in case you'd like to donate!