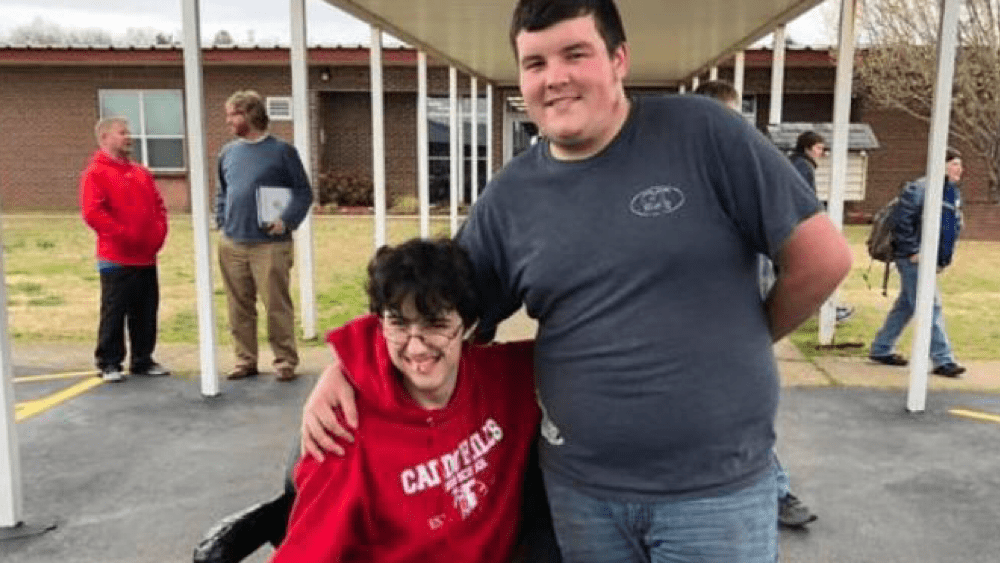 Not All Heroes Wear Capes 
Tanner Wilson is a high school senior in Norman, Arkansas and his best friend Brandon Qualls always dreamed about owning an electric wheelchair because his current one always made him tired.
Without telling Brandon, Tanner started working with a mechanic part-time and saving up as much money as he could, so that he could buy his friend an electric wheelchair.
True friendship is a beautiful thing.