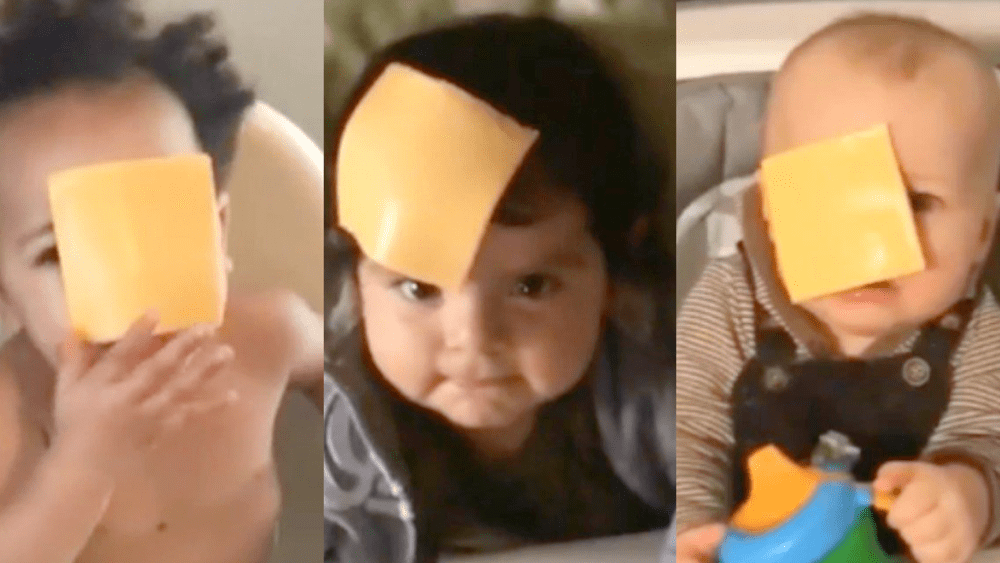 Parents are throwing cheese at their babies in viral 'Cheese Challenge'
Another day another challenge has hit the internet. Now babies are getting hit in the face with slices of cheese.
The "cheesed challenge," was started by user @unclehxlmes on Thursday and parents have been throwing cheese at their little's and posting them to twitter and the world every since.
Thankfully he likes cheese pic.twitter.com/5cE4SrgaR3

— shelbyjane (@shelbslord) February 28, 2019
Just cheesed my baby cousin  #cheesechallenge pic.twitter.com/jNOgnLwXQU

— steph♕ (@heyyystephh) March 2, 2019
— Anjel Falcon Adsuara (@anjel_ine) February 28, 2019
— ørlandø (@Orlandonava1204) February 28, 2019
Mia was not escaping the #cheesechallenge

JAJAJAJAJAJAJAJ ME VOY IR AL INFIERNO pic.twitter.com/sMtB6gtUfw

— B A R R A G Á N (@LaGr4nSenora) March 1, 2019


href="https://t.co/BewGA6jHPe">pic.twitter.com/BewGA6jHPe

— Adrian Palacios (@Adrien_Palacios) March 2, 2019
I doubt any children were hurt in any of these videos, but I bet when they get older, they're going to feel so humiliated.