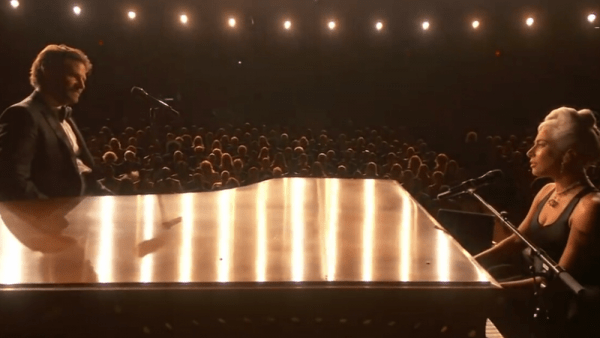 I honestly don't watch award shows, but I did watch this
Bradley Copper and Lady Gaga performing Shallow was the best thing from the 91st annual Academy award show, at least from what everyone has said on all the social media platforms this morning. Are they correct? I don't know, but this performance was pretty solid.
According to Hollywood reporter Chris Gardner
Something major just happened. After "Shallow" perf, @ladygaga & Bradley Cooper exited stage for commercial break. During break, they came back to their seats from stage then audience gave them another standing o. I've never seen that happen for any performers. Cue embrace#Oscars pic.twitter.com/k9wNh66tn1
— Chris Gardner (@chrissgardner) February 25, 2019
After all the talk this performance stands out above everyone, so maybe it was the highlight of the evening.