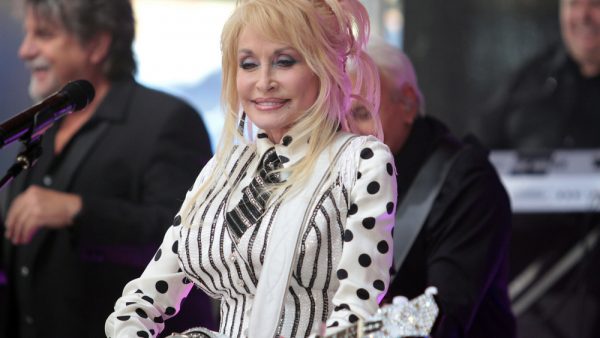 I've been on the fence about watching this years 61st annual Grammy Awards, but Dolly has changed my mind because she can do no wrong!
You have to go all the way back to 2001 for the last time Dolly blessed the stage at the Grammys. Dolly is set to perform hits from her "Dumplin." soundtrack, the Netflix film starring Jennifer Aniston that included her original song " Girl in the Movies" as well as re-recorded versions of several of her hits featuring Sia, Miranda Lambert and Mavis Staples. Dolly will also be recognized as the 2019 MusiCares Person of the Year for her creative and charitable accomplishments.
.@DollyParton returns to the #GRAMMYs stage to perform new music from her hit album 'Dumplin' (Original Motion Picture Soundtrack)' + a Dolly special tribute segment will feature @LittleBigTown, @MarenMorris, @KaceyMusgraves, and @KatyPerry. https://t.co/EYmV63MLZ8

— Recording Academy / GRAMMYs (@RecordingAcad) February 5, 2019
According to Rollingstone
Parton recently partnered with Apple Music to create her own playlist. Dubbed "What Would Dolly Do?", the playlist features artists hand-picked by the singer, including Taylor Swift, Beyoncé, Lambert, Musgraves and Sia. and you can listen to that below.
The entertainer is also the subject of a new exhibit at L.A.'s Grammy Museum. "Diamond in a Rhinestone World: The Costumes of Dolly Parton" opens February 5th and runs through March 1st.
The 61 Grammys will take place on February 10th
Photo Credit: PRPhotos.com