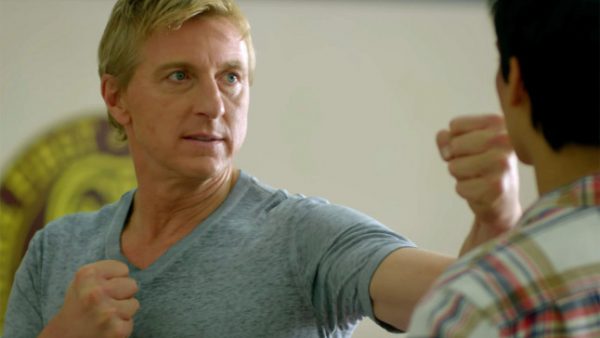 If you loved the Karate Kid growing up and you didn't watch Cobra Kai, stop reading this and go watch the first season on YouTube already. It was one of the biggest surprises in 2018 and in my opinion, was just as good as the original films. It had a pitch-perfect Rotten Tomatoes score and was one of the most viewed videos last year for a reason.. It kicks ass!!
During a recent Twitter Q&A, Cobra Kai co-creator Jon Hurwitz was asked about the Season 2 release date. The bad news? There's still no official word on when new episodes will be available to stream. The good news? We're circling in on a premiere date.
Look for it in late April or early May. Official release date should be announced fairly soon. #CobraKai #Season2 https://t.co/IUvAiyZqV3

— Jon Hurwitz (@jonhurwitz) January 26, 2019
Late April or early May? We'll take it! Now peep the sneak peep of season 2.