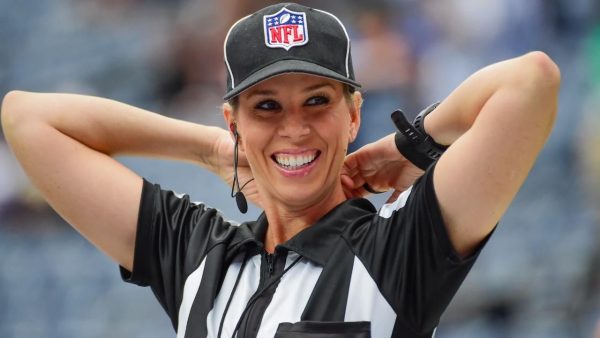 Sarah Thomas and the NFL are making history this weekend when the Chargers take on the Patriots.
Down judge Sarah Thomas will make history on Sunday when she becomes the first woman to officiate an NFL postseason game
Originally a basketball player, Thomas got her start in officiating as a high school referee and in 2009 became the first female college football referee, a move that would eventually ascend her to the NFL. Thomas says "I set out to do this and get involved in officiating not having any idea that there were not any females in officiating football.
Sarah Thomas will become the first woman to officiate a postseason #NFL game https://t.co/HtaoQEVRXo pic.twitter.com/xjwUJD1LdH

— SNF on NBC (@SNFonNBC) January 7, 2019