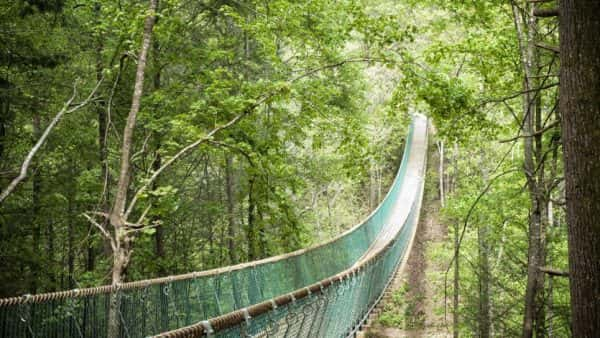 Sevierville TN  is known as the birth place of country music legend Dolly Parton. It's also known for it's beautiful views, hiking trails and waterfalls and the neighbor to Piegon Forge, Gatlinburg and the Great Smoky Mountains National Park.
Did you know it's home to the nations longest swinging bridge, spanning longer than a football field over 60 feet above the Little Pigeon River?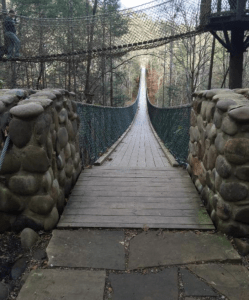 (Photo Credit: TripAdviser)
According to
Foxfire Mountain
The Bridge to Prosperity is built with six one-and-a-quarter-inch cables strung 424 feet, then crossed with 134 6″ x 6″ cross ties before being planked again with 204 2″ x 8″ decking boards. It is anchored at each end by over 90 tons of concrete buried ten feet underground, capable of holding over 135,000 pounds (equal to six yellow school buses full of screaming kids parked end to end). In other words, you are safe on America's longest swinging bridge!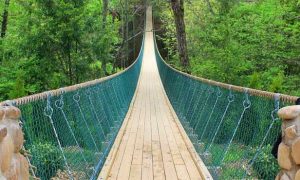 If you're afraid of heights, Foxfire Mountain Adventure Park offers a variety of options to choose from and you can see the complete list on their website.
The park is closed throughout the month of January, but will re-open February 1st, so start making those plans now.. It costs $20 per person for adults and $10 per person for kids 4-10. Find them at 3757 Thomas Lane.