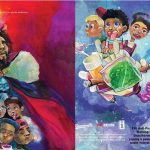 J. Cole has released his 5th studio album and fans are excited
If you're a fan, then you're also well aware that J. Cole has went double platinum on two other albums with no features. With the release of KOD, he's attempting to make it his 3rd.. When asked what 'KOD' means, he sent out this tweet.
KOD. 3 meanings.

Kids on Drugs
King Overdosed
Kill Our Demons

The rest of the album I leave to your interpretation.

— J. Cole (@JColeNC) April 19, 2018
It's 100% geared to tackling the ongoing issue of drug abuse.
:WARNING: This stream does contain explicit lyrics