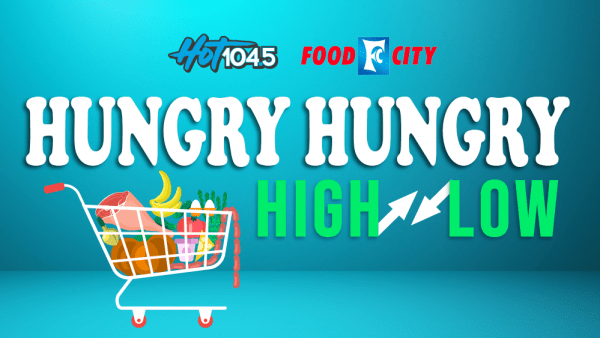 Listen weekdays thru February 28th to Hot 104.5 in the 11am, 1pm, 3pm and 5pm hours for your chance to win a $300 Food City Gift Card that you can use to shop the Food City GoCart Service online!
We'll have a virtual cart filled with groceries….you have to guess, to the exact dollar, the amount of money we've spent on groceries we've got in the cart. We'll tell you if you are exactly right, are too high, or too low.  Get it exactly right, and you'll score the $300 Food City Gift Card!  The longer you listen, the better your chances of guessing it right!
You can guess 1 time per week, so make it count!