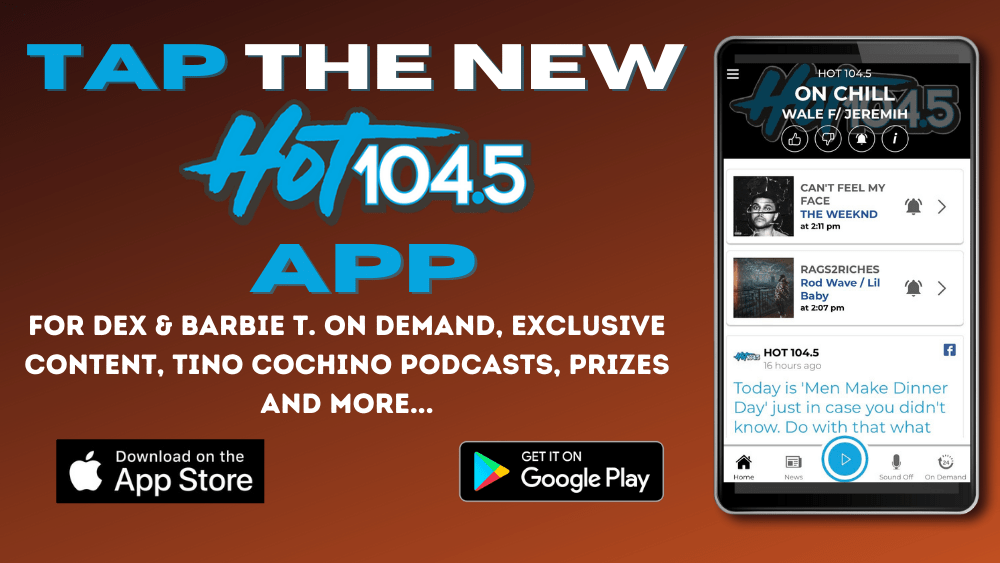 The NEW Hot 104.5 App is NOW available in the Apple Store for your iPhone or Google Play for your Android.
CLICK HERE TO GET THE APP FROM YOUR PHONE!
You can also set Song Alerts so you'll be notified when your favorite songs play, listen to the Dex & Barbie T Show ON DEMAND, the Tino Cochino Podcast, talk to us via Sound Off and much more!