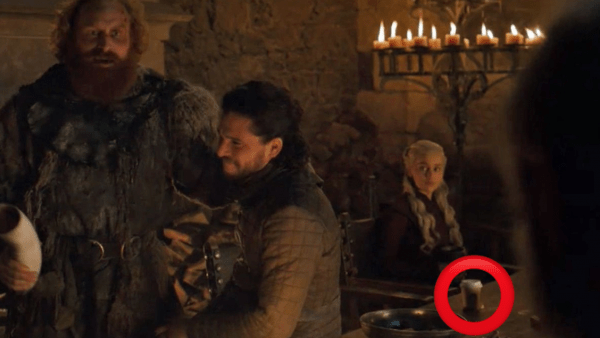 People say there's LITERALLY a Starbucks on every corner, including those in Westeros and Essos! In the midst of battle, coffee breaks are needed as seen in Sunday's GoT episode!
You're telling me they had TWO YEARS to put together a decent show and they couldn't even spot the goddamn Starbucks cup in Winterfell??!?! #GameOfThrones pic.twitter.com/8opg7nyydv

— Jenna Guillaume (@JennaGuillaume) May 6, 2019
Game Of Thrones had some fun with it
News from Winterfell.

The latte that appeared in the episode was a mistake. #Daenerys had ordered an herbal tea. pic.twitter.com/ypowxGgQRl

— Game of Thrones (@GameOfThrones) May 6, 2019
As well as Starbucks!
TBH we're surprised she didn't order a Dragon Drink.

— Starbucks Coffee (@Starbucks) May 6, 2019
Here's hoping for a STARKbucks!