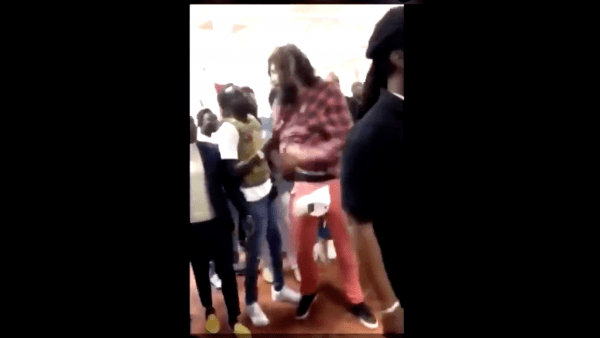 J. Cole is having a remarkable run, however Hip Hop's Middle Child may have come to a screeching halt!
A tweet claiming the rapper was assaulted came over the weekend (language NSFW)
Bruh what nigga just uppercut J Cole we need answers pic.twitter.com/83KSl71Y7I

— March 23rd Big 21 (@Macnation_8) March 25, 2019
Cole's manager, Ibrahim chimes in:
Huh?? bro that's not Cole. I'm assuming the original post was suppose to be a joke.

— Ibrahim H. (@KingOfQueenz) March 25, 2019
He continues:
Man y'all gotta stop hitting my mentions about this video of that Cole look alike getting punched . I cant front though I had to do a double take too when I first saw it nigga Cole stay with look a likes all across the world.

— Ibrahim H. (@KingOfQueenz) March 25, 2019
So if it wasn't the Middle Child, maybe it was the Youngest Brother?!