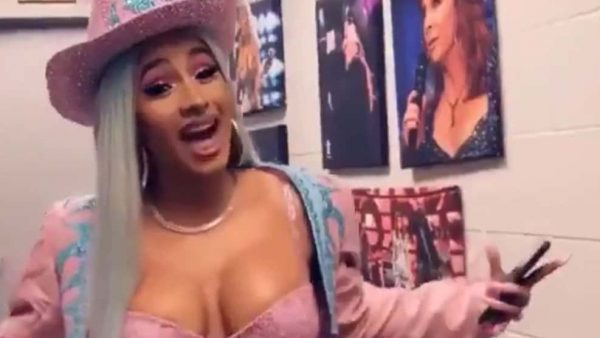 My personal favorite Colonel Sanders, Reba McEntire, does her BEST Cardi B impression!
There's no U In Oklahoma, and that's OKrrrrr with me…and @iamcardib!!! pic.twitter.com/QNxjNd93G9

— Reba (@reba) March 6, 2019
Also, shouts to the eagle eyed fan who noticed Cardi B posing in front of a picture Reba while at the Houston Livestock Show and Rodeo this week!
you betta stan momma yee haw pic.twitter.com/WY0HDgnwxA

— ᴊᴇsᴇʟʟᴇ (@tynextjes) March 6, 2019