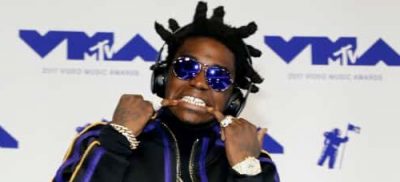 Whatever he meant, it was all caught on video. But none of it makes any sense. Kodak was at LIV nightclub in Miami, aka Lil Wayne's favorite spot. At one point Kodak grabbed the mic and seemed to be talking about Lil Wayne, who happened to not be there that night. Word is that Kodak was expecting Wayne to show up that evening to show him love, but it didn't happen. But why react like this? What are we missing  here?
Kodak Black had some hate words for Lil Wayne, says he should have died pic.twitter.com/6y5eJ1rOLZ

— top7even (@Top7evenTV) March 4, 2019
It didn't take long for Wayne's daughter, Reginae to call out Kodak for  his comments.

Kodak responded to Reginae with an explanation… sort of…
Photo Credit: PRPhotos.com