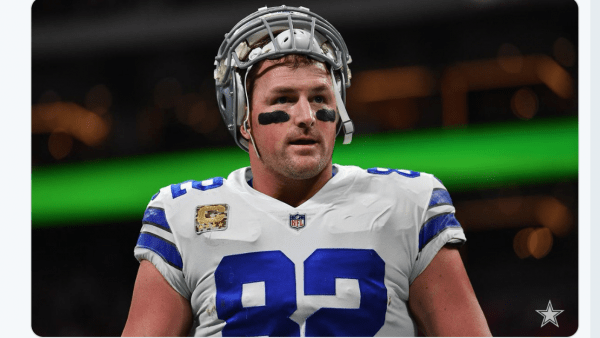 "Can't leave rap alone, the streets need me!" – Jason Witten (maybe)
…Washington Redskins fan here. I despise the Dallas Cowboys, but I have always respected and enjoyed the play of Jason Witten since his Tennessee Volunteers playing days.
Well we all get to enjoy him again, as after one year retired as a Monday Night Football Analyst that saw mixed results, Jason Witten is coming out of retirement and has signed with the Dallas Cowboys, the only NFL team he's played for.
Jason Witten has decided to end his retirement and return to the #DallasCowboys for what will be his 16th season.

Read more → https://t.co/FMCVCje25K pic.twitter.com/azFKYzn4SA

— Dallas Cowboys (@dallascowboys) February 28, 2019
Witten adds
"The fire inside of me to compete and play this game is just burning too strong," Witten said in a statement. "This team has a great group of rising young stars, and I want to help them make a run at a championship. This was completely my decision, and I am very comfortable with it. I'm looking forward to getting back in the dirt."
I'm happy as my fantasy football team could use a reliable tight end!
Have you ever walked away from something, tried something new, and decided to return to your first love?
Comment below!