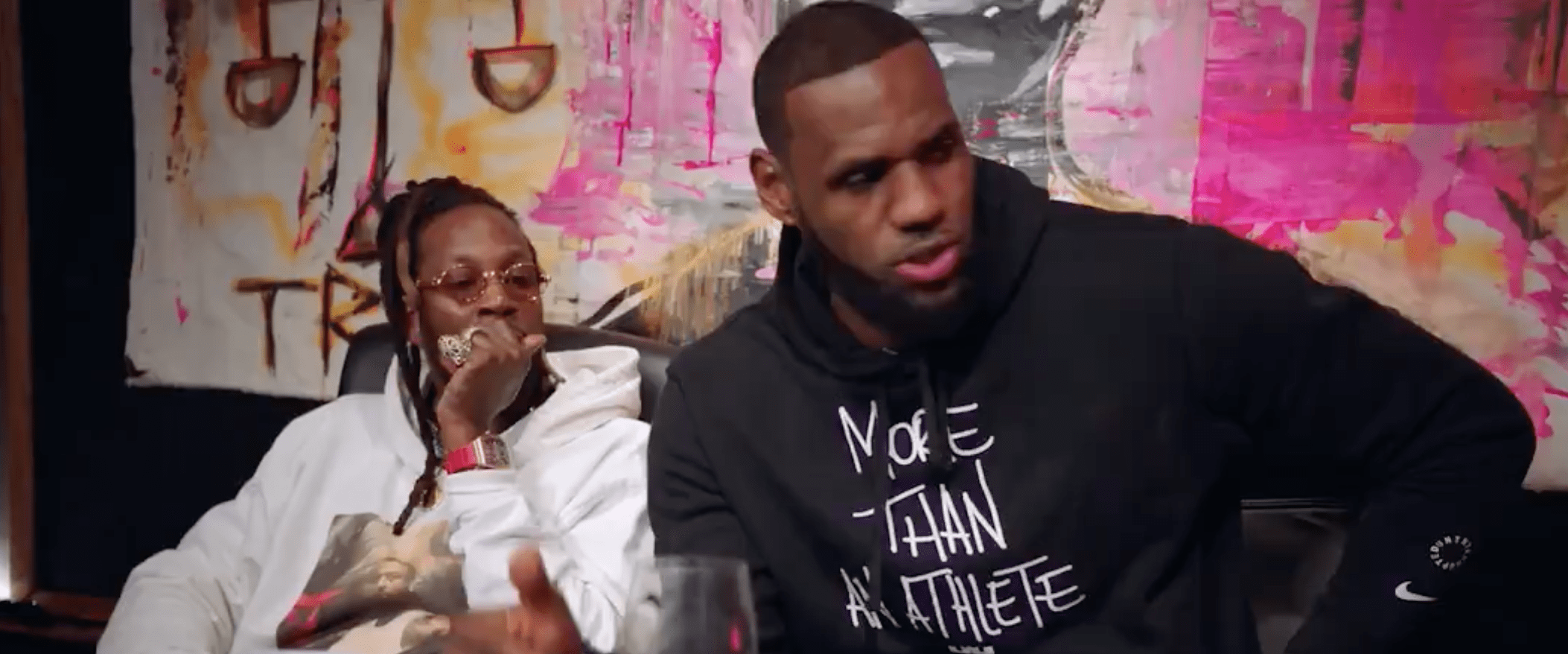 We all know rappers want to be basketball players, while basketball players want to be rappers. 2Chainz and LeBron James have decided to Captain Planet combine their forces with "Rap Or Go The League", due out March 1st.
Peep the video below:
It's been quite the journey to get here. All night studio sessions, reflecting, & opening up on these records or as I call it therapy! This is my each one teach one body of work, I wanna celebrate black excellence! ….. "Rap Or Go To The League" the album A&R by @KingJames 3/1 pic.twitter.com/08Y2fYKJ6X

— Tity Boi (2 Chainz) (@2chainz) February 19, 2019
I kind of cringed at LeBron's 2003 G-Unit Records idea of releasing a deluxe edition after the standard drops. Let's hope LeBron A&R's this 2Chainz album better than he has built this Lakers roster!
More HERE: