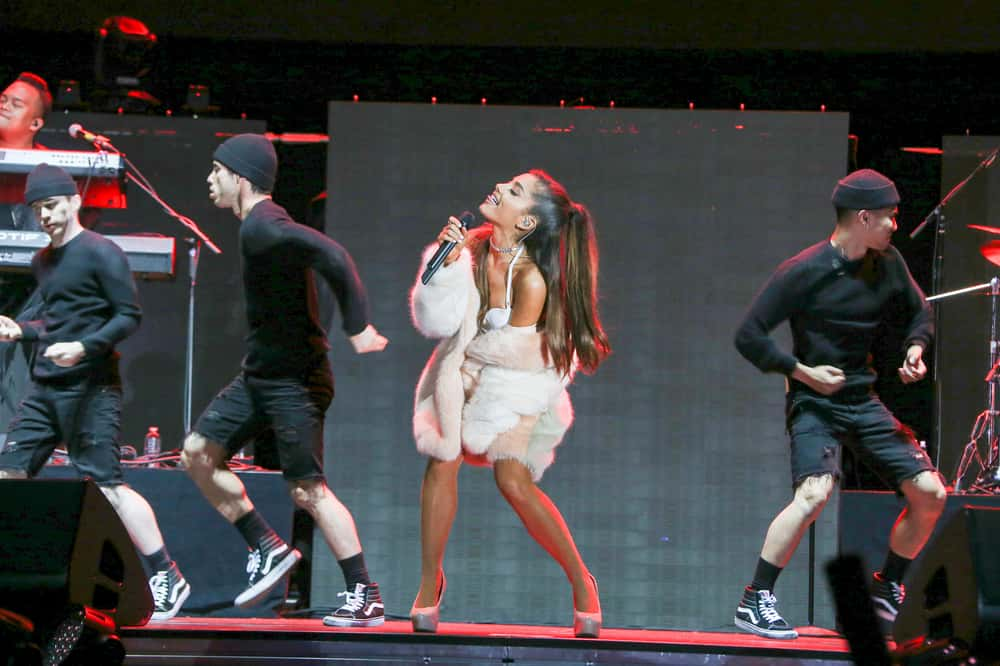 Ariana Grande was not at this year's Grammy Awards, but she was watching at home when Cardi B won for Best Rap Album. This is the same category that Ari's ex-boyfriend, the late Mac Miller, was nominated for. So it wasn't surprising that Ariana was disappointed that Mac didn't win. The timing, however, had many thinking that Ariana was hating on Cardi B. Here are the since-deleted tweets that Ariana posted: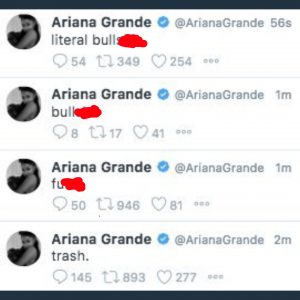 Shortly after posting, Ariana removed the tweets and was able to clarify her comments after fans began to defend her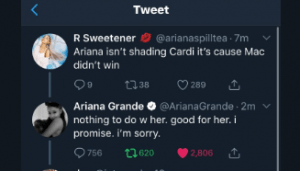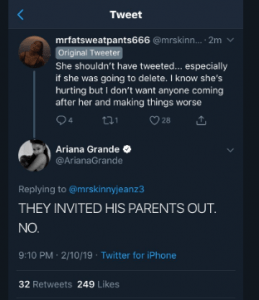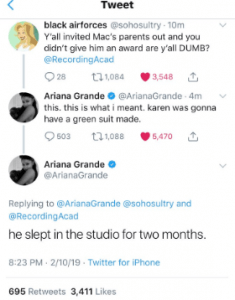 So there you have it. Ariana wasn't taking shots at Cardi B… she was upset that Mac Miller didn't win his posthumous Grammy. For her part, Cardi B acknowledged Mac and his family on her IG.