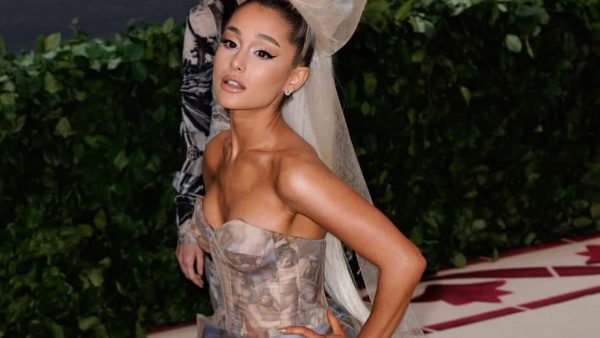 Ariana Grande was so proud of her new Japanese inspired "7 Rings" tattoo. Only problem was that technically it translated to "BBQ Grill" in Japanese.
Ariana's new tattoo. ♡ Thoughts? I personally love this one. pic.twitter.com/U5CSx3zumW

— arimoonlightbabe ♡ (@arimoonlightera) January 30, 2019

Her explanation? That it hurt so much she couldn't bare to have the tattoo completed. Shortly after, she shared another photo appearing to show that she had the tattoo corrected.
So @ArianaGrande fixed her 七輪 tattoo so that it now reads 七指輪 (shichi yubiwa) — a clever, if not slightly grammatically incorrect, arrangement that translates to "seven rings (that you wear on your fingers)." Nice save, gurl. Nice save. pic.twitter.com/6Qh8L4WwnW

— Kat Bee (@katbeee) January 31, 2019
However, fans were quick to point out that because of the positioning of the new characters, it now roughly translates to "Japanese BBQ Finger" 
Photo Credit: PRPhotos.com