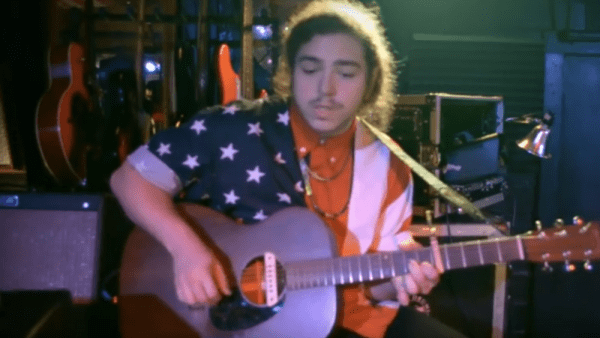 Post Malone is known around the world for his catchy hooks and hip-hop/pop records, but did you know back when Post was a teenager, he was rocking out in a metal band?
Turns out during his early endeavor's into music as a teenage guitarist, it was with his then-band Ashley's Arrival
I honestly couldn't watch that entire video because WTF was that? I think we can all agree that Post made the right call in changing things up a bit, but in all honesty, Post Malone is a true talent and can rock out on a guitar. Here's another earlier video of him performing Bob Dylan's 'Don't Think Twice, It's All' Right '
See that one was much better than the metal video ha!
So far Post Malone has 3 NO. 1 HITS 8 TOP 10 HITS and he's just getting started. 
Keep it up Post Malone, we love you!