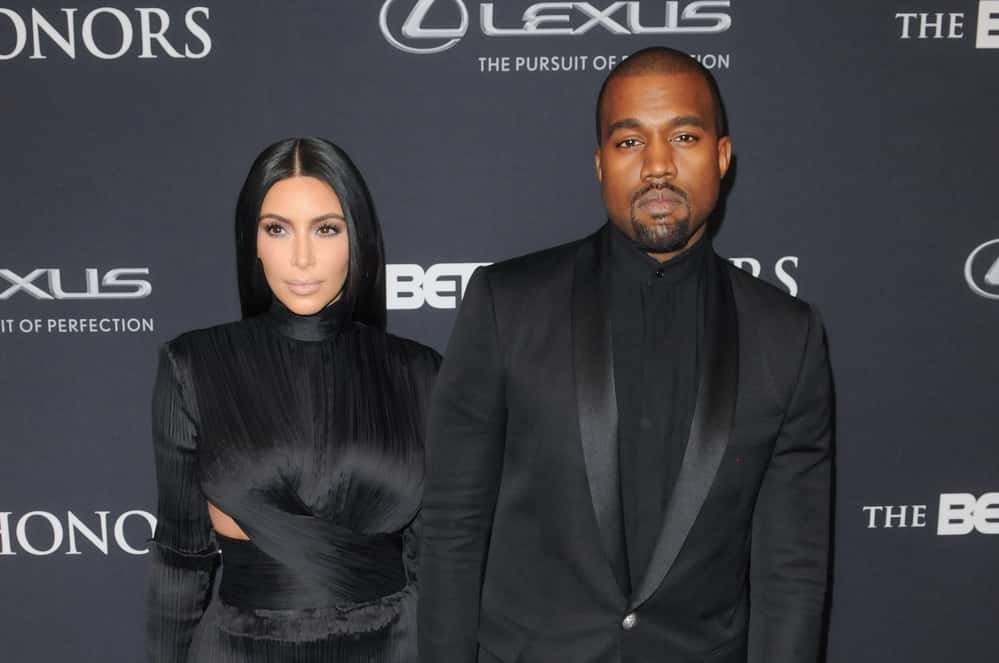 Happy news for Mr. and Mrs. West. Kim confirmed that she and Kanye are expecting a baby boy in 2019:
"We are [expecting another baby] sometime soon.It'soy, I think it's been out there.

"I got drunk at our Christmas Eve party and told some people. I can't remember who I told because I never get drunk."
Now folks are speculating what they'll name baby #4, and the internet is not letting us down!
Kim and Kanye's next baby name. pic.twitter.com/RuvY1p6pNq

— Lis ZM (@icouldbelisa) January 3, 2019
I bet Kim and Kanye name their new baby Yeezy 700 West

— nathan. (@ImNathanBennett) January 15, 2019
Kanye and Kim K gotta name their kid Kalabasas for the culture.

— Chika (@bbygyalll) January 15, 2019
Photo Credit: PRPhotos.com